BACON PULLAPART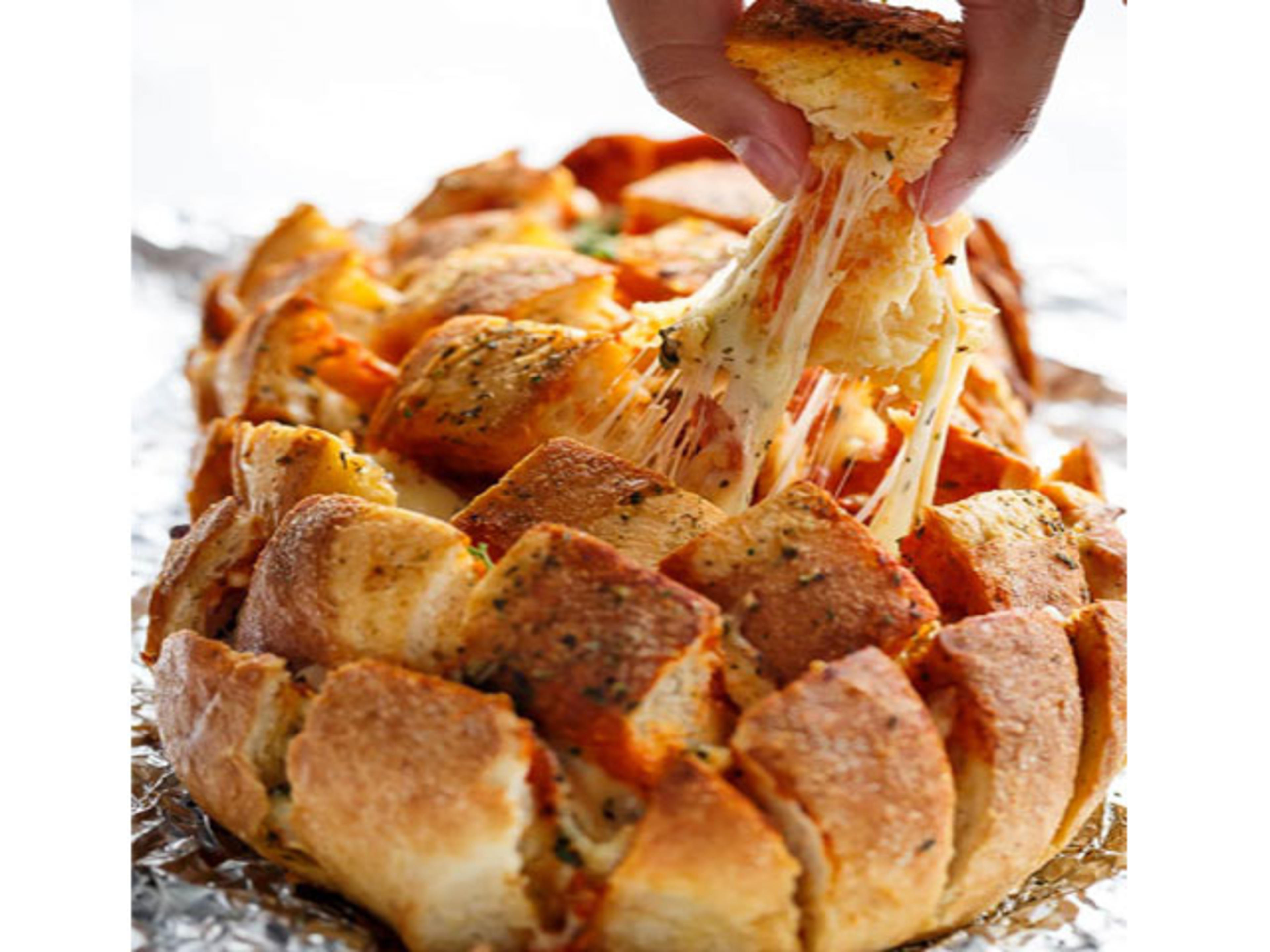 This mouthwatering Pullapart sensation is so addictive and smells amazing while cooking.
You'll have it forever in your campfire repertoire.
2-4 rashers of bacon, choppedHandful of mushrooms, sliced2 cloves of garlic1 Tbsp butter1 Tbsp chopped fresh thyme
For the Bread1 unsliced loaf sourdough breadProvolone or Jarlesberg cheese, thinly sliced1/2 cup butter, melted1/2 cup finely diced shallots2 teaspoons poppy seeds, optional
For the fillingHeat a frypan either over the fire or on the stove. Melt butter, add the garlic, bacon & mushrooms (optional). Cook 4-5 mins. Add the thyme and continue to cook another 2-3 minutes.Set aside, allow to cool.
For the BreadCut the bread lengthwise and widthwise without cutting through the bottom crust. This can be a little tricky going the second way but the bread is very forgiving.Place loaf on piece of foil large enough to wrap the bread.
Insert cheese slices between cuts. Pour the mushrooms between the cuts. Use your fingers to push the mushrooms down into the loaf.Combine butter, onion, and poppy seeds. Drizzle over bread. Wrap in foil; place in your campfire coals.Bake for 15 minutes.Unwrap the bread and bake 10 more minutes, or until cheese is melted & the top is crispy.
Recipe adapted from Beantown Baker