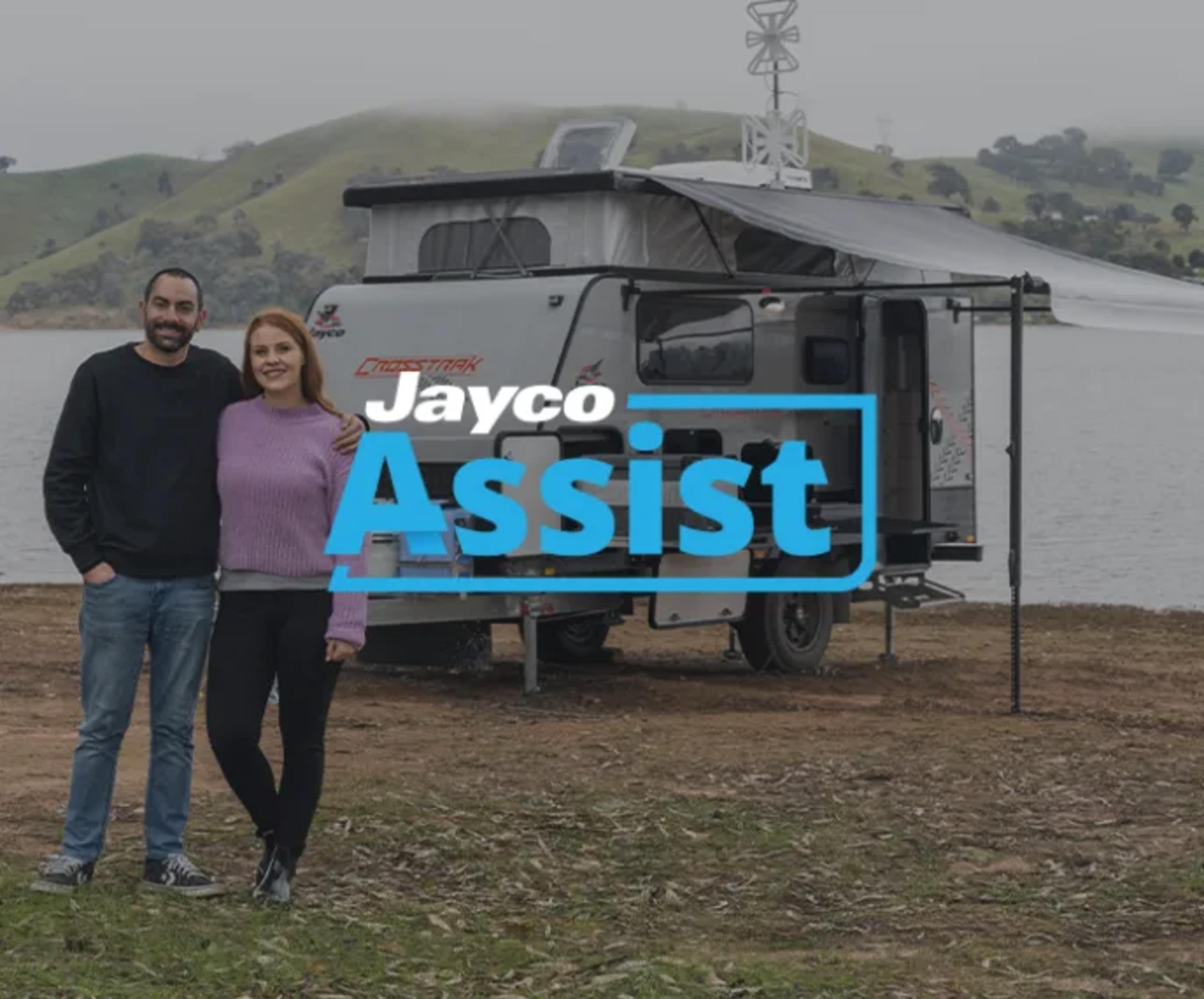 HERE FOR YOU ON YOUR JOURNEY
24 HOURS A DAY, 7 DAYS A WEEK AUSTRALIA-WIDE.
Jayco RV owners can enjoy the reassurance of the Jayco Assist program available with every purchase of a new Jayco RV* to the original owner.
Jayco Assist provides 24/7 emergency support and assistance for the first three years of Jayco RV ownership whilst travelling and away from home.
Jayco Assist is a specialised provider of emergency support available only to Jayco owners Australia wide and is designed to provide assistance in an emergency situation involving your RV.
Jayco motorised RVs are covered by Jayco Assist as well as their original vehicle manufacturers' (OEM) separate roadside assist service (for automotive issues). The Jayco Assist team will liaise with the OEM service provider to seek assistance as needed.
With just one call, you'll receive professional assistance when you need it most. Please review the full terms and conditions for further information.
*Please note: Jayco Assist is currently unavailable for customers in New Zealand
WE ARE HERE TO HELP. CALL US 24 HOURS A DAY, 7 DAYS A WEEK
All enquiries regarding warranty related services can be directed to your local Jayco dealer or repair agent. Nearest dealers or repair agents can be located on this website.
To seek reimbursement of costs incurred from emergency assistance, please contact our Customer Relations team
Telephone: (03) 8792 2136