BALSAMIC BRAISED CHICKEN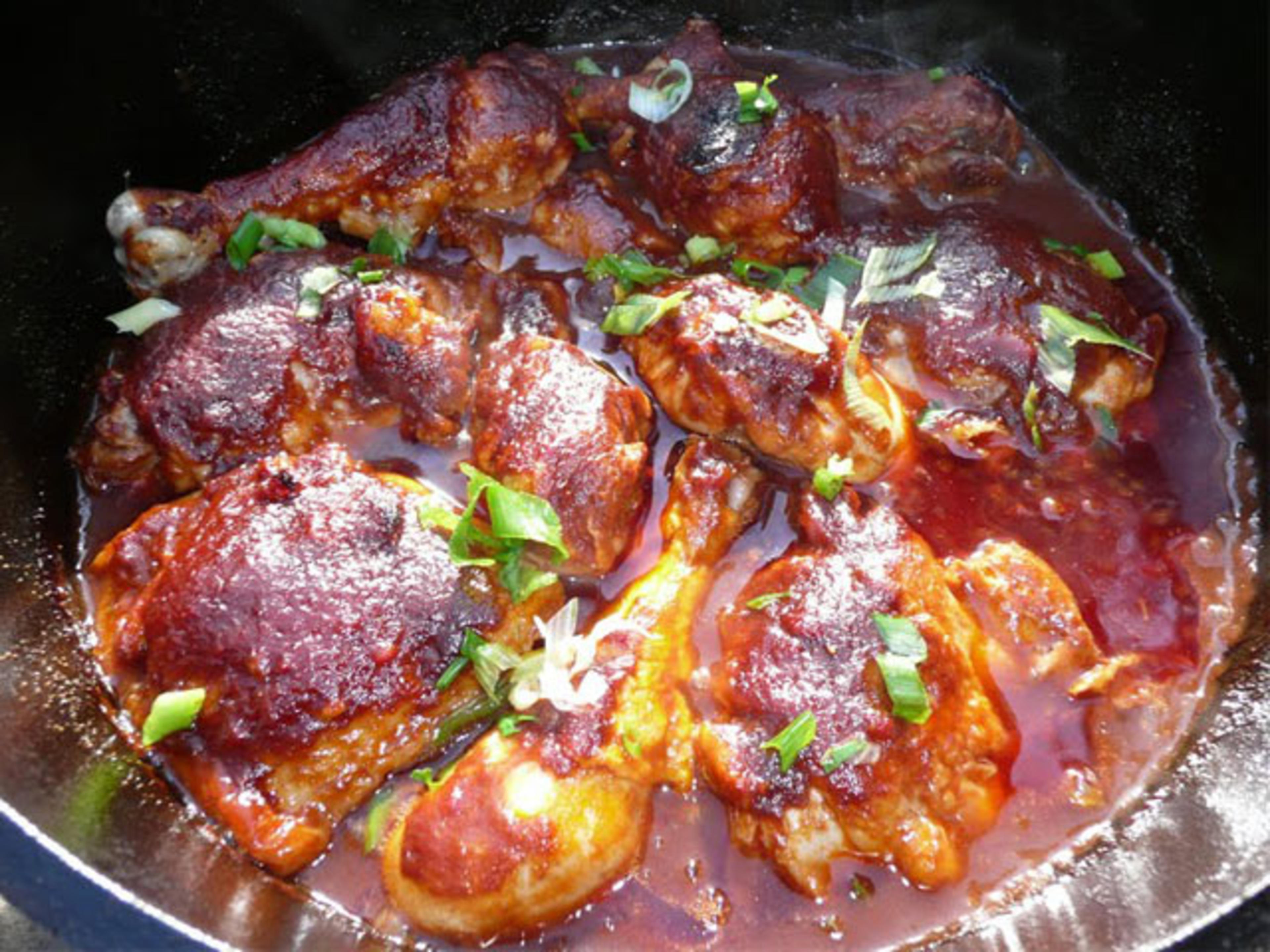 A true campfire crowd pleaser!
4-6 chicken thighs6 chicken drumsticks3/4 tsp pepper1/2 tsp salt2 Tblsp vegetable oil3 garlic cloves, chopped1 (6-ounce) can tomato paste1/2 cup chicken broth2/3 cup balsamic vinegar3 Tblsp honey1/4 cup thinly sliced green onionsLightly oil or spray your dutch oven.Salt and pepper chicken pieces.
Brown chicken and garlic in vegetable oil over a full compliment of coals. Drain off excess oil.

Whisk together tomato paste, chicken broth, vinegar and honey.

Pour over chicken, completely covering each piece with sauce.

Bake for 35-40 minutes or until chicken is done. Baste chicken pieces with sauce halfway through cooking time.

Spoon balsamic glaze mixture over chicken and sprinkle evenly with green onions.
Serves 4-6.*Recipe & pic courtesy of Everyday Dutch Oven