CAMPFIRE NACHOS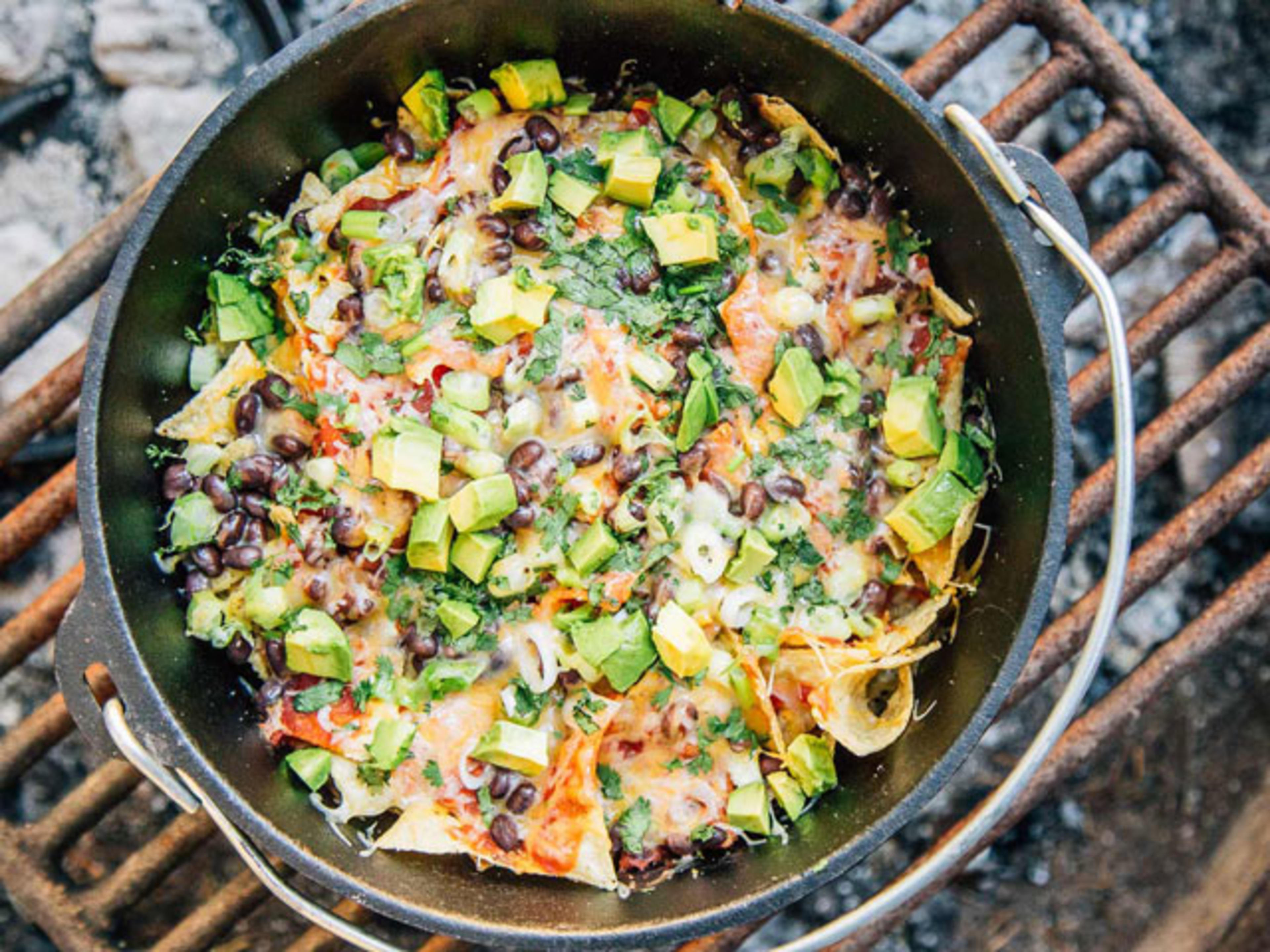 Yes..... Nachos is a perfectly acceptable meal....especially when you're cooking on a campfire.
It's the perfect comfort food for relaxing around the campfire with friends and a few beers, then to top it off.......no cutlery or extra plates necessary.
- 1 jar of Old El Paso Nachos Topping
- Canned Black Beans, drained
- 1 cup grated cheese (sharpness up to the individual)
- Handful coriander and lime wedges optional
Heat olive oil in a skillet, placed on a grill over hot coals. Brown mince, breaking up any lumps and add the Nachos topping along with the Black Beans. Simmer for 10 minutes.

Lightly oil the bottom of a large Dutch Oven to prevent the corn chips from sticking.

Begin with a layer of corn chips (approx. 1/3 of quantity) next, add 1/3 of mince and then a layer of cheese and shallots. Repeat this process until you've used all your ingredients finishing with the cheese and shallots.

Place a lid on your Dutch Oven or alternatively cover with foil and place on grill over hot coals for approximately 10 minutes until cheese has melted.

Top with freshly chopped tomatoes, guacamole, sour cream, coriander and serve with lime wedges. Enjoy!
*image courtesy of Fresh Off the Grid