CAMPFIRE WHISKEY BBQ CHICKEN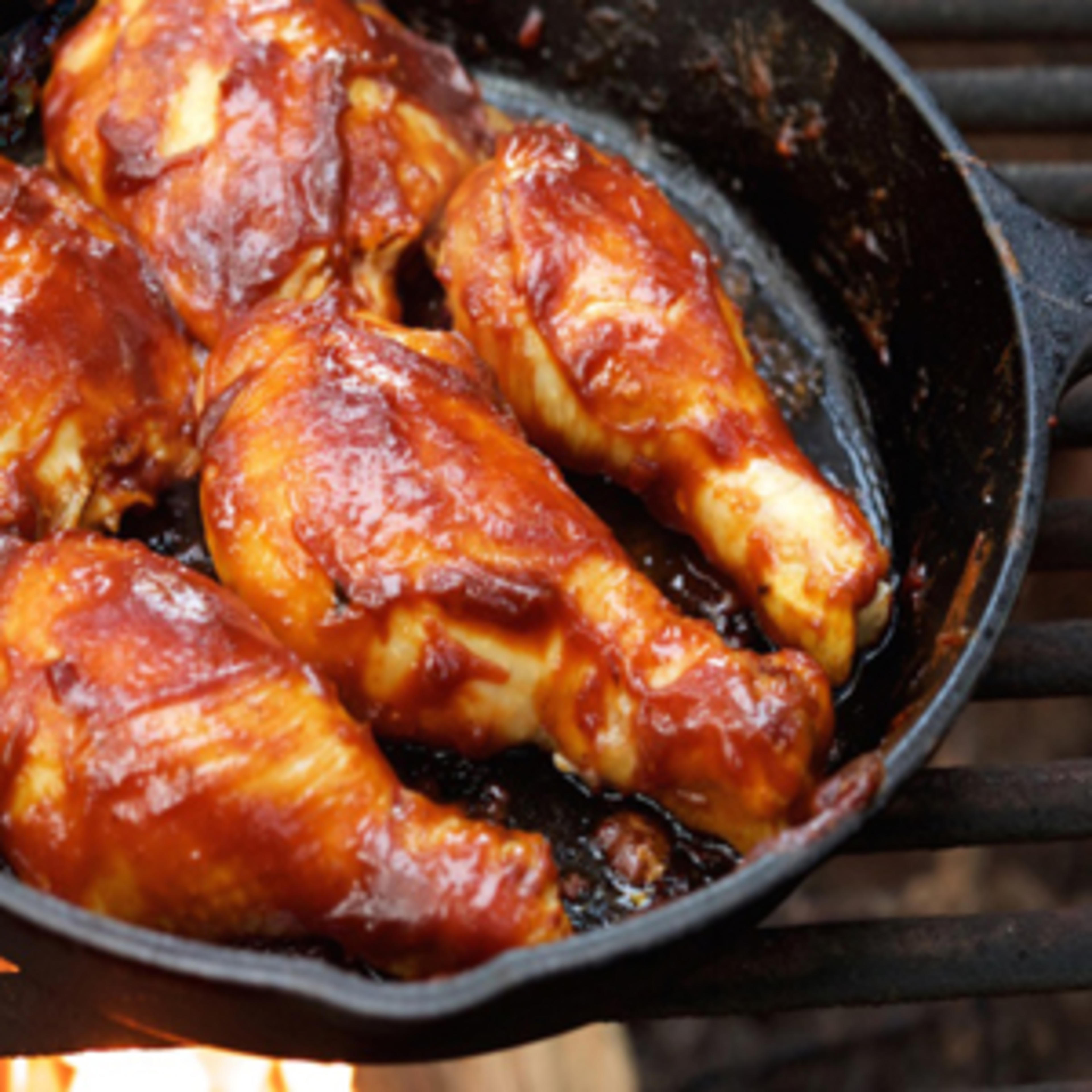 A Dutch Oven delight that will keep the campers happy around the fire.
1 1/4 cups Tomato Sauce1 to 1 1/2 tsp. Hot Sauce (I used Tabasco)2 tablespoons Golden Syrup2 tablespoons Dijon mustard2 tablespoons Whiskey 2 tablespoons Worcestershire1 tablespoon Cider Vinegar1 large garlic Clove, minced
Chicken: 6 chicken legs with thighs attached or small bone-in breast halves - 1 tablespoon olive oil
Make sauce: Combine ingredients in a medium saucepan. Cover and simmer 45 minutes to blend flavors, stirring occasionally. Add a little water if sauce gets too thick to pour. Let cool, then transfer to a plastic container and chill up to 1 week.

Prepare chicken: In a large bowl, coat chicken in oil; pack in a resealable plastic bag and chill up to 2 days, or freeze

Build a charcoal or wood fire in a grill and let burn to medium (350° to 450°; you can hold your hand 5 in. above cooking grate only 5 to 7 seconds).

Grill chicken until browned all over, about 15 minutes, turning occasionally. Turn again, generously brush tops with some of remaining sauce, and cook a few minutes; repeat turning and brushing 2 more times, until chicken is well-browned and cooked through, 10 to 15 minutes total.
*Recipe and Pic courtesy of Cooking with Janica