CARAVAN CAMPING & TOURING SUPERSHOW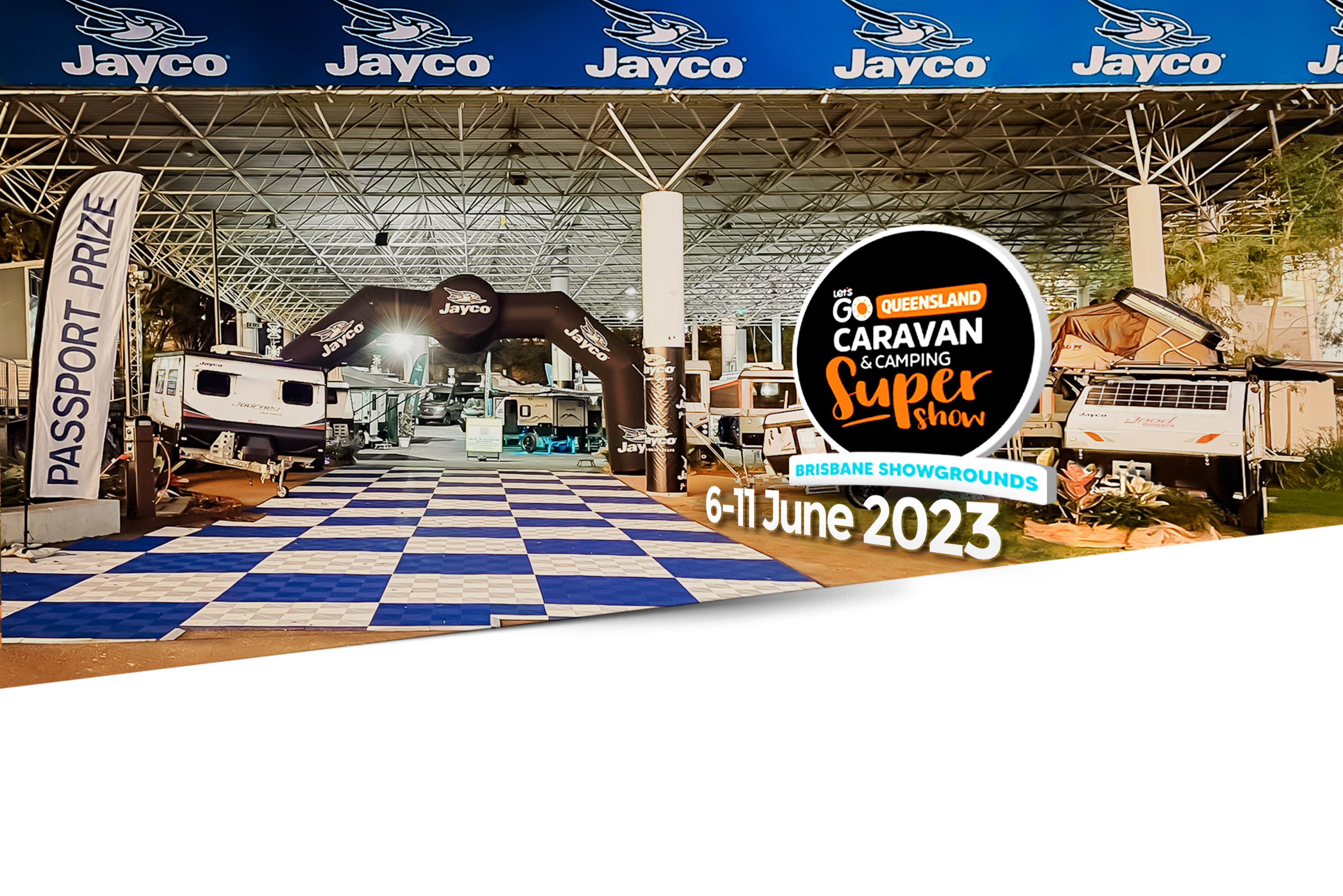 This years Queensland Caravan, Camping & Touring Supershow is once again upon us and we couldn't be more excited to show off the 2023 Jayco range.
We're very proud to showcase the epitome of luxury caravanning with the 2023 Silverline model. Come on in and check it out, as it will be featured at the Brisbane Camperland stand for you to come and view.
Once again, we will also be showcasing and operating our signature built Jayco CrossTrak Coffee Cart built in collaboration with Espresso 79, that we're sure you'll agree is nothing short of innovative and inspiring.
Purchase your tickets online and travel FREE by train.
We will have our friendly experts on hand to answer all of your questions with a finance team to help make your dreams a reality.
You'll find us, on Stand 900, Expo Place 1 and we'll be there everyday from Tues June 6th till Sunday June 11th inclusive and discover our stunning 2023 Jayco range.