CHILLI LIME CHICKEN SKEWERS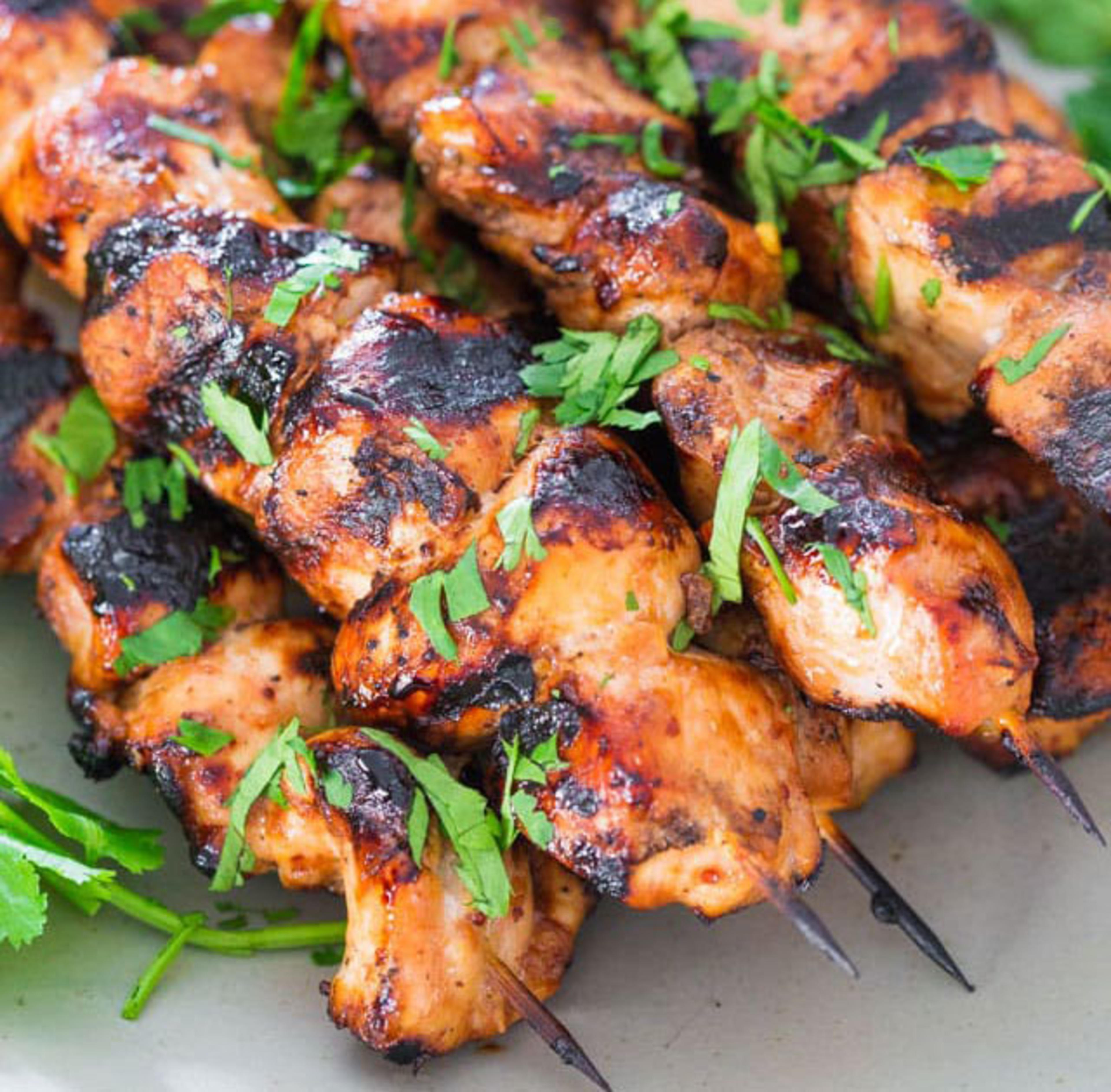 Delicious finger food for your next Happy Hour!
- 6 skinless, boneless chicken thighs
- 1 handful flat leaf parsley
- 3 tbsp finely chopped leaf parsley
- 2 tsp finely chopped rosemary
- 4 spring onions, thinly sliced
Cut each chicken thigh fillet into 4 pieces and place in a ceramic dish or bowl. Put the spring onion, parsley, garlic, cayenne pepper, lime juice and olive oil in a food processor and process to a paste. Rub all over the chicken. Cover and refrigerate overnight.
40 minutes before cooking
To make the lime chilli sauce, combine all the ingredients in a bowl. Pour over 125ml boiling water, stir to combine and set aside.
Soak 8 wooden skewers for 30 minutes.
Remove the chicken from the fridge 30 minutes before cooking. Thread the chicken onto skewers, three pieces on each.
Preheat the barbecue grill to high.
Cook the skewers for eight to 10 minutes, or until cooked through, turning often. Place skewers over a green salad and spoon the sauce over to serve.