CHOCOLATE FERRERO ROCHER CHEESECAKE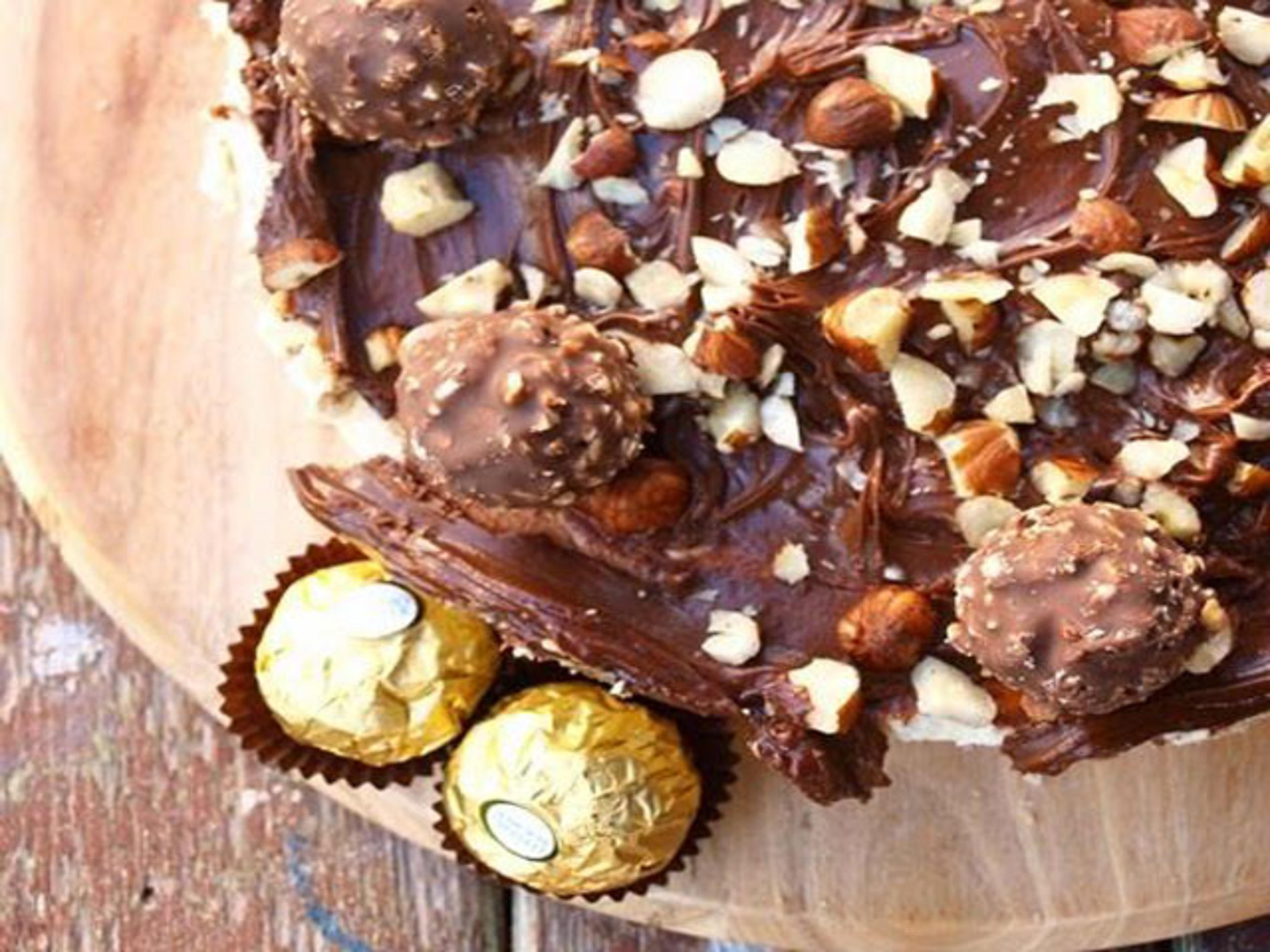 No holiday was meant to be enjoyed without being a little bit naughty!
140g unsalted butter melted250g dry biscuits (milk arrowroot or marie are great!)500g softened cream cheese85g icing sugar1 cup Double cream1 teaspoon vanilla extract15 Ferrero Rocher chocolates (5 roughly chopped, the others used to decorate)4 tablespoons of chocolate hazelnut spread25g hazelnuts roughly chopped
Make the cheesecake base: Blitz the biscuits in a food processor to a fine crumb, add the melted butter and pulse until well combined. Tip into a 23cm springform cake tin and press down firmly into the base. Chill while you make the filling.

Beat the cream cheese and icing sugar in a bowl to soften. Whisk the cream and vanilla in a separate bowl until soft peaks form, then fold into the cream cheese. Stir through the chopped chocolates. Spoon over the biscuit base and smooth with a spatula. Cover with cling film and chill for at least 6 hrs. I left mine overnight to chill, this is ideal to ensure it sets!

Once it has set, place the chocolate hazelnut spread in a saucepan and melt over a low heat for 3-4 mins until runny. Allow to cool slightly before spreading over the top of the cheesecake. Decorate with remaining chocolates and some chopped hazelnuts. Chill until ready to serve.
*Recipe & image courtesy of Glamour Coastal Living