DAMPER ON A STICK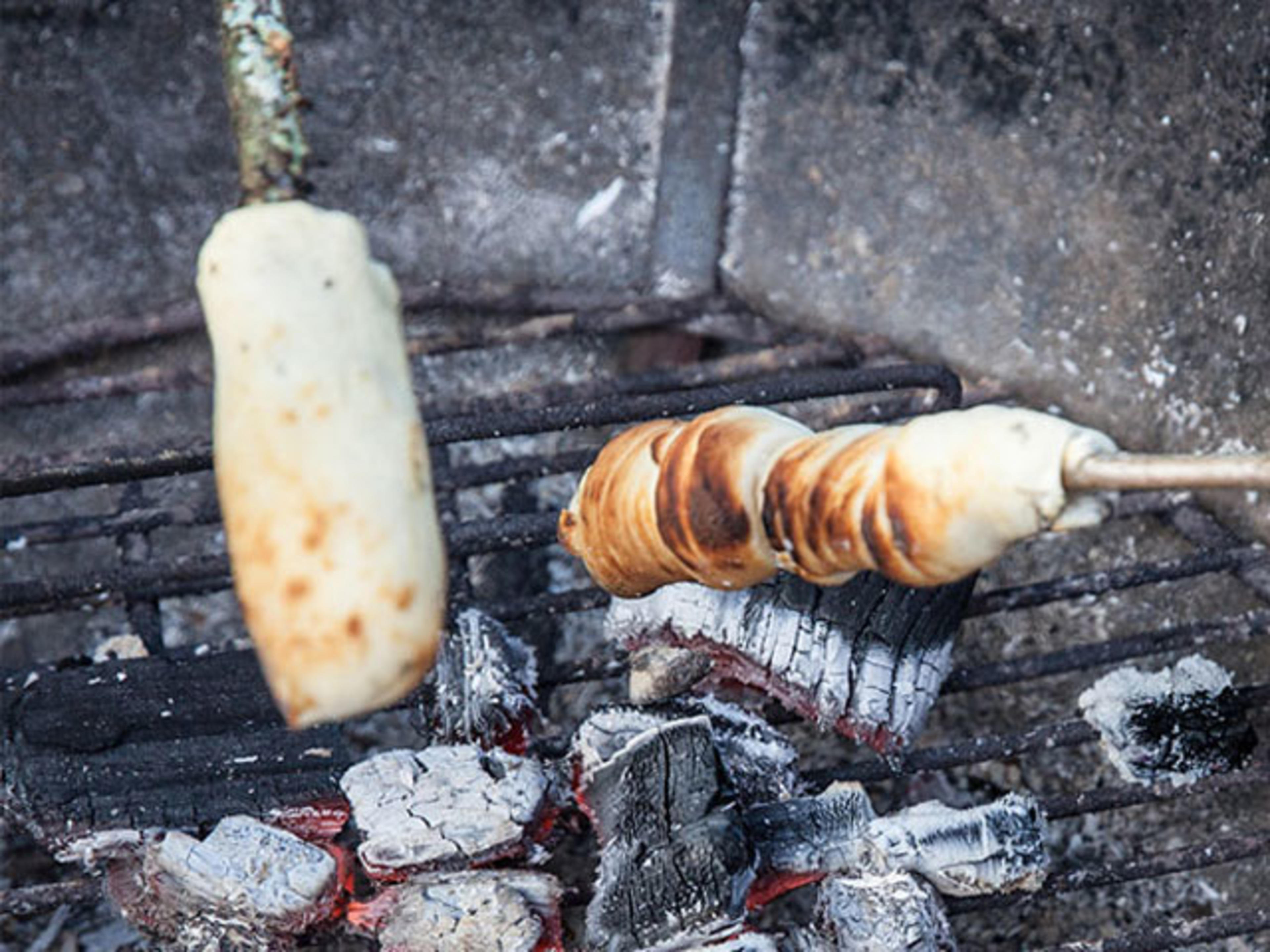 You haven't been initiated into the caravan lifestyle till you've cooked bread on a stick.
1 cup self-raising flour1 tsp sugar1 tbsp butter1/2 - 1 cup milkpinch of salt
Rub the butter through the flour until it is all crumbly.

Mix the salt, sugar and a little milk at a time until it forms a dough.

Divide into two pieces and roll into a snake shape. Wind around a clean, dry stick. Hold over the campfire to cook.
Oh and by the way.....tell the kids a little bit of charcoal is necessary for the full campfire cooking experience.Enjoy!