EXCITING NEWS!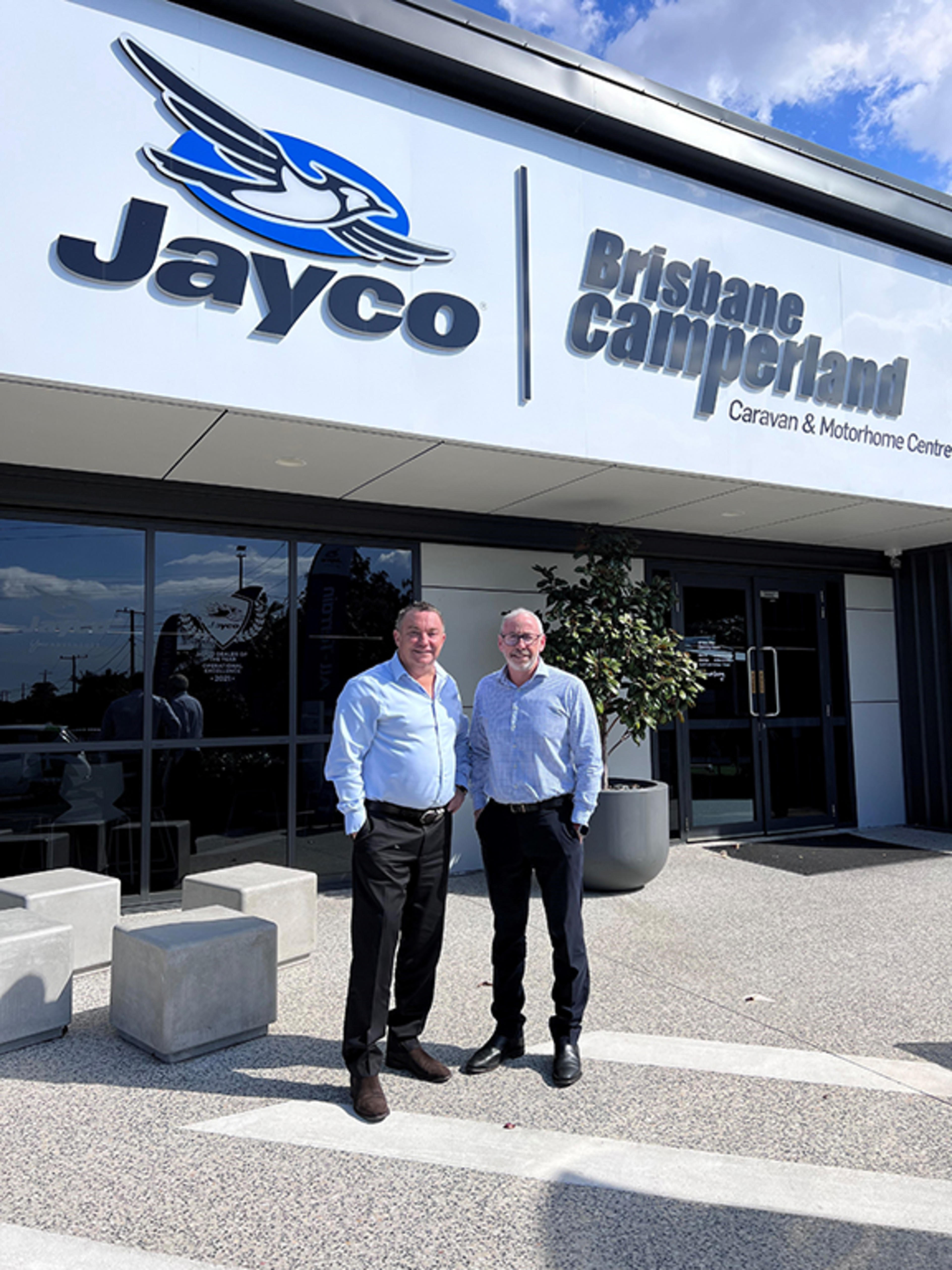 JAYCO DEALER BRISBANE CAMPERLAND WELCOMES NEW OWNERSHIP
Brisbane Camperland, one of Jayco's premier dealerships of Jayco caravans, campers, and motorhomes, is excited to announce a change in ownership. As of the 1st of August, The family-owned business, which has been operating successfully under the Carnavas Family for 42 years, will have new ownership with an enthusiastic and experienced team led by Bartons Automotive Business.
Proudly family owned and operated since 1981, Brisbane Camperland is the largest Jayco dealer on the East Coast of Australia, securing many prestigious awards including Jayco Dealer Of The Year Award - Operations Excellence, Jayco Motorhome Dealer Of The Year, and Jayco Finance Dealer Of The Year, to name a few. Brisbane Camperland's extensive history and success truly reflects that of the Jayco Corporation, contributing to the overall success of the business across Australia. Brisbane Camperland's long-standing success is a testament to the Carnavas Family's dedication, supported by a remarkable team of 60 employees.
The decision by Bartons Automotive to acquire Brisbane Camperland was driven by an admiration for the business and its exceptional reputation within the industry. As a long-standing customer, Mark Beitz, Managing Director of Bartons Automotive, was initially attracted to Brisbane Camperland by its seamless operations and the strong cultural alignment between both family businesses.
With a track record of caravanning experiences, Mark Beitz brings a wealth of personal involvement and expertise to the dealerships operations. Having ordered his fourth caravan, the all-new Silverline model, from Brisbane Camperland just a few months ago, he is no stranger to the caravanning life. As new owners, Mark and his business partners will maintain the business' name, team, and core values, ensuring a seamless transition for both customers and staff. Focus remains on preserving the family-oriented atmosphere that has contributed to the company's outstanding reputation. With an eye on growth, the recently re-developed Brisbane Camperland - which invested $2 million into the business in 2019 - plans to create new employment opportunities in the future, including a workshop extension already underway.
Jayco CEO Andrew Hadjikakou, is thrilled to welcome Bartons Automotive Business to the Jayco Family.
"I am really excited for Brisbane Camperland, its people, community and our customers, embarking on a new chapter under the leadership of Mark and Barton's Automotive Business. Brisbane Camperland has played a prominent role in Jayco's success, and we can't wait to continue to see the team deliver outstanding experiences for our customers on the East Coast," said Jayco CEO, Andrew Hadjikakou.
The new ownership team is eagerly looking forward to embarking on this journey and maintaining the exceptional standards set by the Carnavas Family.