HAPPY CAMPERS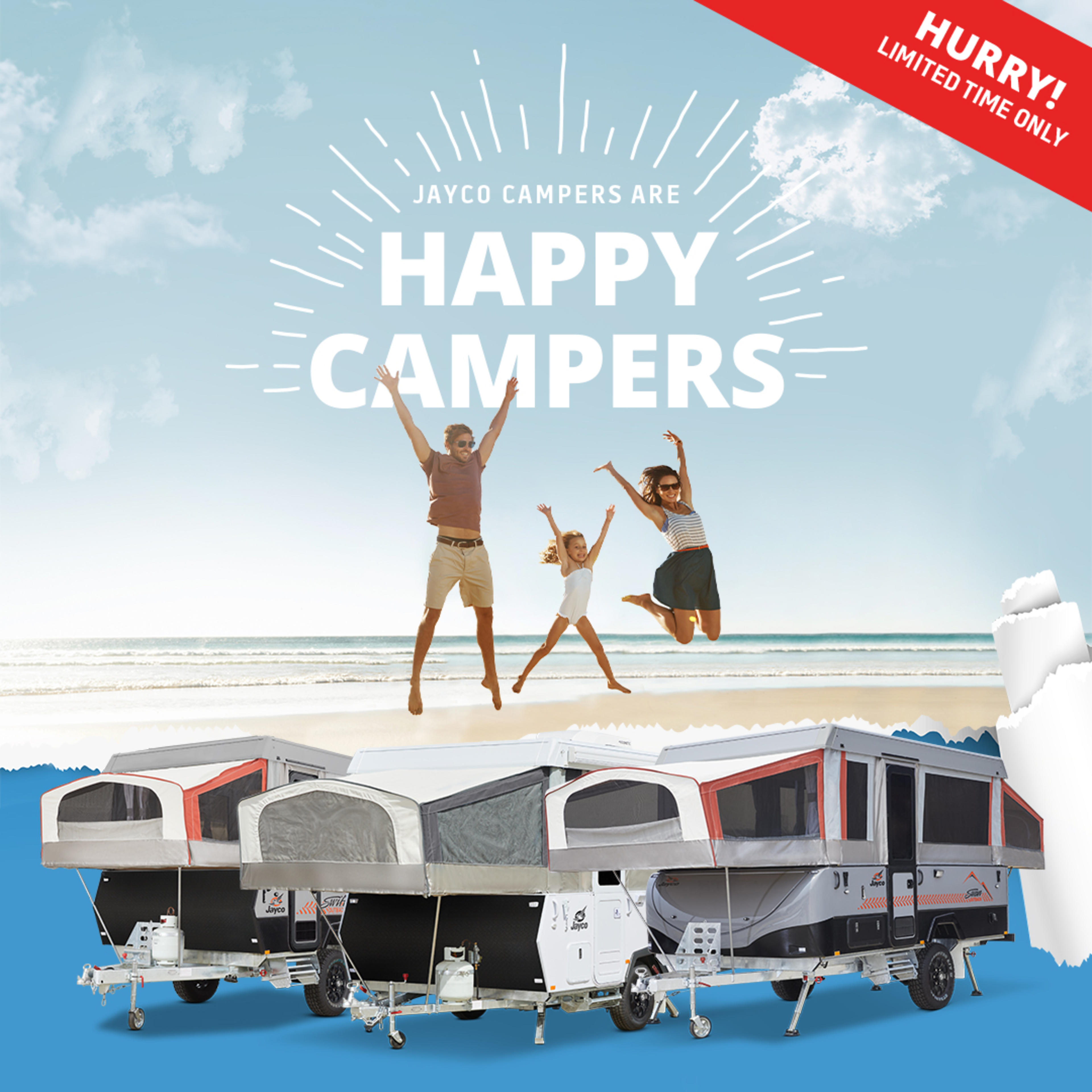 Jayco Campers are Happy Campers!
Purchase a brand new Jayco Camper Trailer up until May 31st and receive a bonus JAYCO BAG AWNING and BED END FLIES.
PLUS, for any customer that wishes to finance their brand new Jayco camper trailer freedom machine, Jayco Finance will be offering NO REPAYMENTS FOR 90 DAYS!!
Call us on 3917 5555 or pop in to the dealership to start your Jayco adventure!