NO FILTER NECESSARY - CAPE LE GRAND NP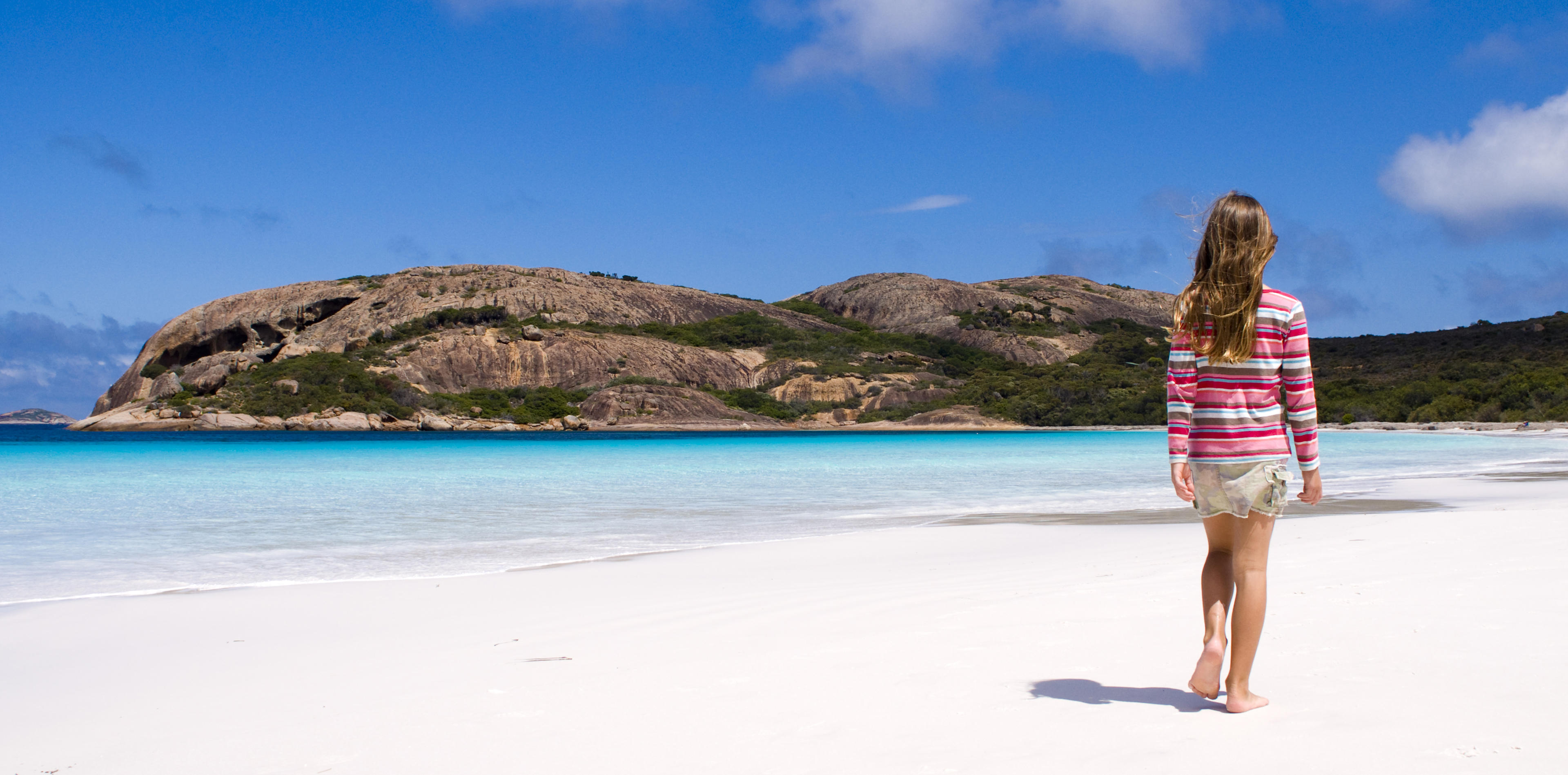 One destination well worth visiting is Cape Le Grand National Park. Take a 45 minute drive from Esperance, WA, where you will be mesmerised at the sight that awaits.
This grand park features sweeping heathlands, rugged coastal peaks and white sandy beaches voted the best in Australia.
The most spectacular coastal scenery is found in the south-west corner of Cape Le Grand National Park where massive granite and gneiss peaks rise from the coastal plain.
Enjoy a picnic in a sheltered nook overlooking the beach at Hellfire Bay or Lucky Bay (pictured above), or explore the whistling rocks at Thistle Cove.
Stroll along the squeaky sand of wide beaches or swim, surf and fish in the park's picture-perfect bays. Boats may be launched with caution from Lucky Bay and Cape Le Grand Beach. The main recreation sites are located in the park's south-west corner. Dunn Rocks on the eastern side of the park is also a picturesque and popular fishing spot.
You won't want to drag yourself away and staying overnight is the perfect option.
Cape Le Grand Campground and Lucky Bay Campground areas have campsites with camp kitchens, gas barbecues, picnic tables, toilets and water. Camping fees apply and camp sites operate on a first come, first served basis.