NUTELLA STRAWBERRY FRENCH TOASTS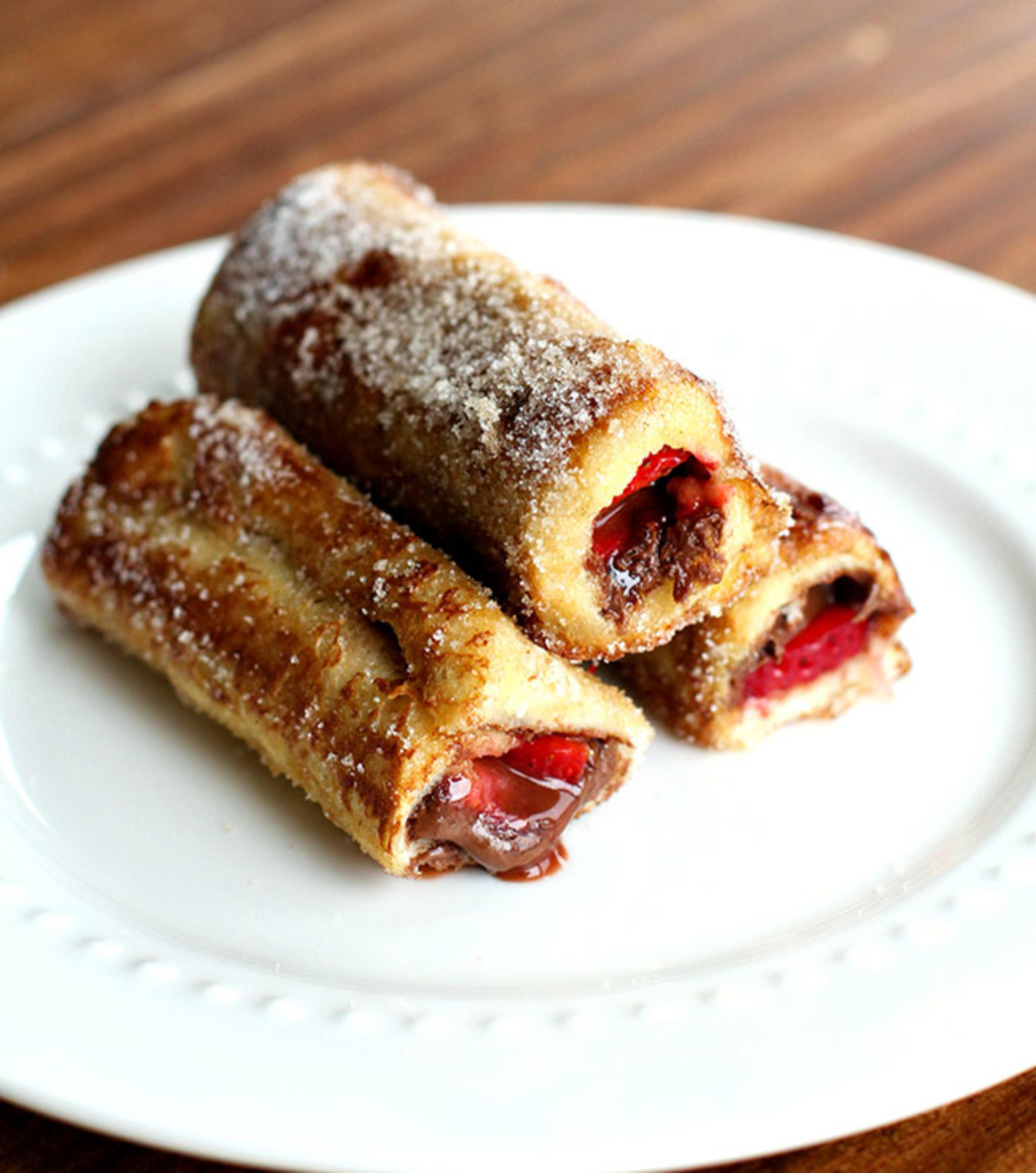 Who said brekky on the road can't be mouthwatering!
12 slices white sandwich bread - square shaped is best!
sliced strawberries (small pieces)
butter for the frying pan
Remove the crust from the bread.

Using a rolling pin, flatten out each piece of bread.

Spread the Nutella onto the bread. Place a few pieces of strawberries on top.

Roll the bread up tightly and place seam side down while you are making the rest.

Whisk the eggs, milk and vanilla together in a shallow bowl or small pan.

Combine the sugar with the cinnamon on a small plate.

Heat a skillet set over medium heat and melt 2 tbsp of butter.

Take each roll and dip into the egg mixture, coating completely.

Place them in the pan seam side down.

Cook until golden brown, making sure to turn them so they brown on all sides.

Remove the fully cooked rolls from the frying pan and place immediately into the cinnamon sugar and roll until completely covered in sugar.

Serve plain, with syrup or my brown sugar sauce.