POTATO SURPRISE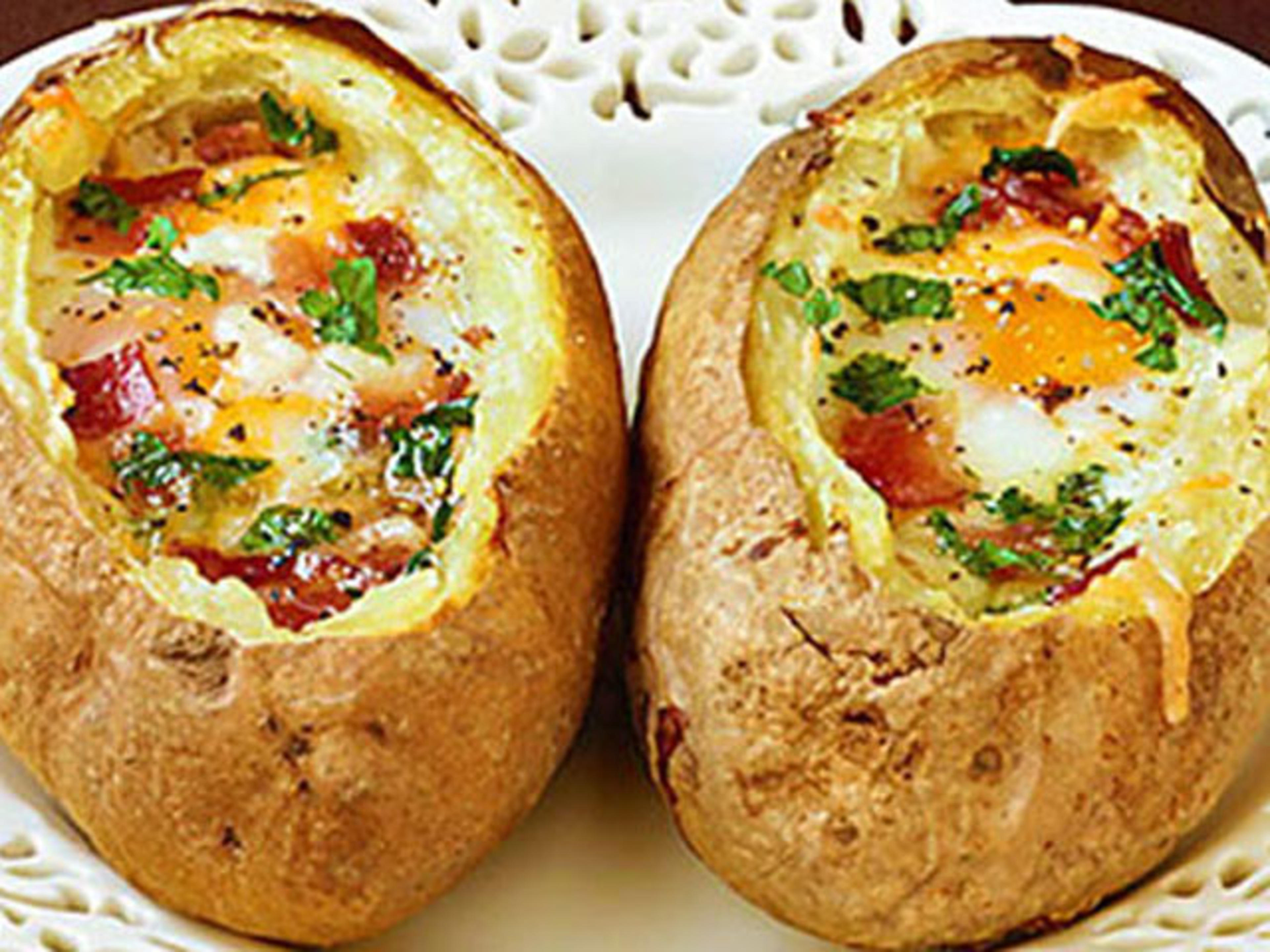 The best potatoes are the ones that have been snuggled in a bed of hot coals. These little beauty's take the campfire potato to next level goodness!
2 large mostly-baked* potatoes (Russett or sweet potatoes)

1 Tbsp. butter

2 eggs

2 strips bacon, cooked and crumbled

2 Tbsp. shredded cheddar or gouda cheese

1 Tbsp. fresh parsley, chopped

salt and freshly ground black pepper
Lay the first baked potato on its side, and use a knife to carefully cut off the top third of the potato. With a spoon, hollow out the middle of the potato to make a "bowl", leaving the potato as thick or thin as you'd like. (the more room you leave, the more room for eggs, bacon and cheese!) Repeat with the second potato.
Place 1/2 tablespoon of butter in the middle of each bowl. Then gently break an egg into each bowl, careful not to break the yolk. Top with bacon, cheese, parsley, and then season with salt and pepper.
Bake at 350 degrees F for 20-25 minutes, or wrap carefully in buttered foil and place in hot coals until the egg whites are set. Serve immediately.
*Recipe and Pic courtesy of Gimme Some Oven