PRE CHRISTMAS CARAVAN AND CAMPING SALE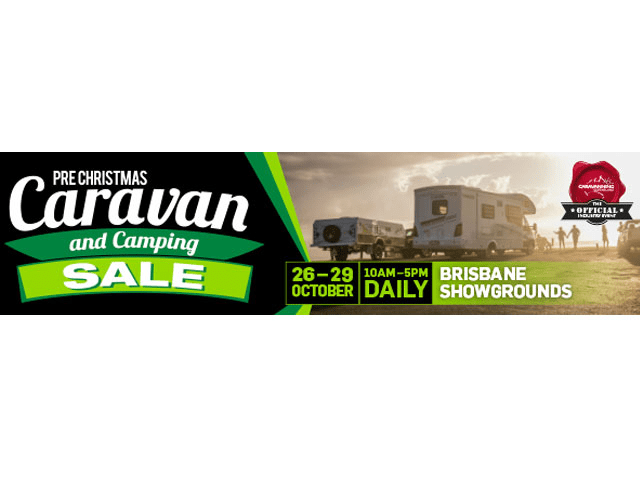 It's that time of year again where we set up at the Brisbane Showground for the 'Pre Christmas Caravan and Camping Sale', to give you a selection of getaway vehicles for your next escape.
Come and see us and grab a show special at Stand 360 in the big tent from the 26th to the 29th of October 2017.
All of the team will be there to answer any questions you have and help you navigate the path to purchasing your very own home away from home. We will also have a representative from the 360 Finance team to help you finance your dream rig and get you on the road.