SALT AND VINEGAR CHIPS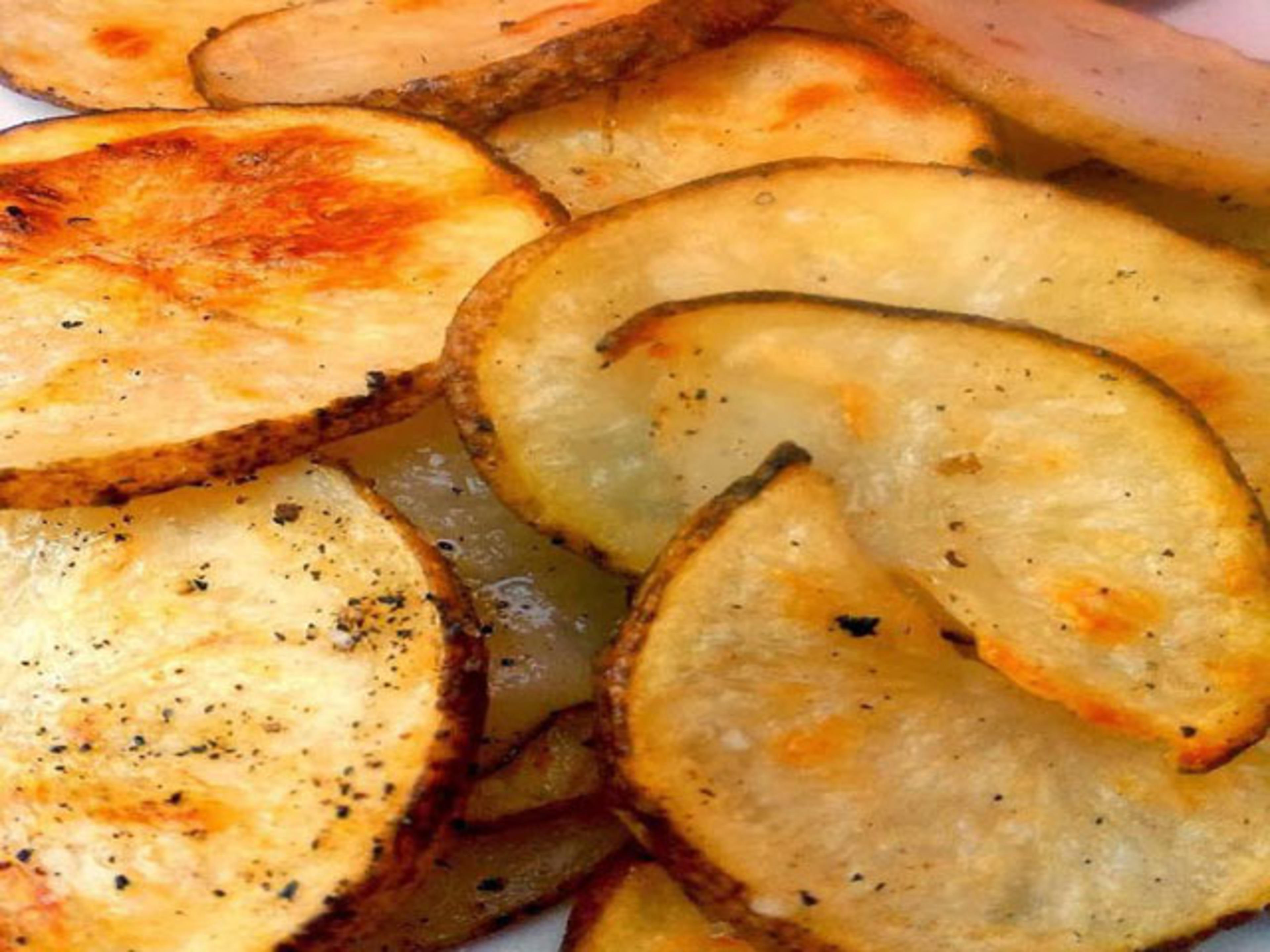 So simple yet truly indulgent, take these along to the next Happy Hour gathering and no-one will be able to stop eating them.
Actually maybe don't take them!
Salt and pepper, to taste
Boil potatoes in water and vinegar until tender. Drain and dry thoroughly on paper towel.
Spread potatoes out on a baking dish and drizzle with vegetable oil. Sprinkle with salt, generously, pepper and garlic powder. Toss them around with your hands and spread out in an even layer. Roast about 10-15 minutes or until they begin to brown and go crispy.