SPINACH AND FETA DAMPER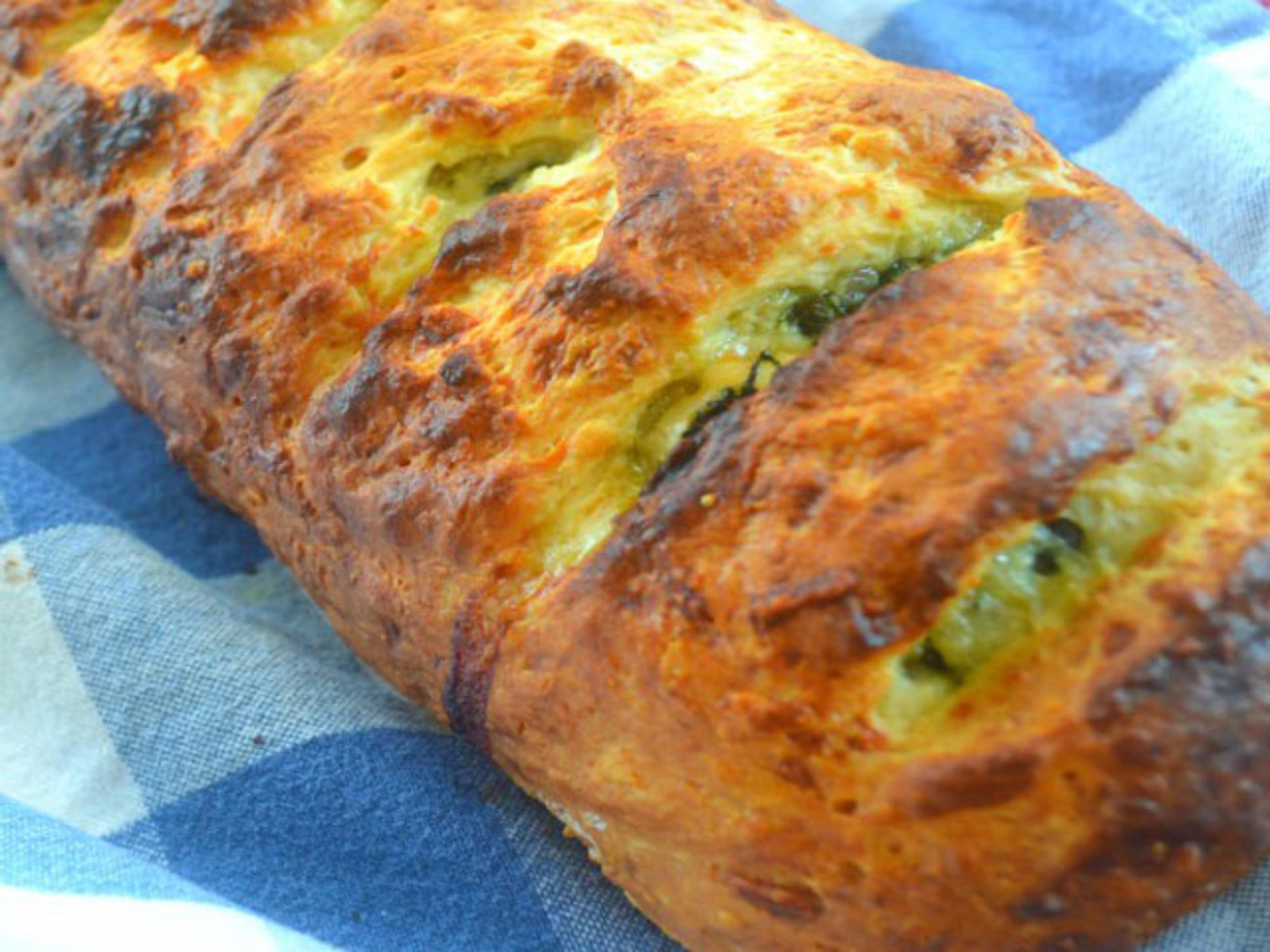 1 Medium white onion, chopped
1tbl fresh thyme, chopped
1tbl fresh rosemary, chopped
60g Danish fetta, crumbled
Heat oil in frying pan and cook onion until softened. Add your greens and cook until wilted. Remove from heat, mix in the herbs and season with salt and pepper.
Pre heat your oven to 180deg and line a large baking tray with baking paper.
Sift flours into a large bowl and rub in the butter. Stir in half the parmesan cheese, combine buttermilk and egg, then stir in the flour mixture to form a soft sticky dough.
Knead dough on a floured surface until smooth, then press into a rectangle shape (roughly 20x30cm).
Spread the spinach mixture over the dough, leaving a 2cm strip along one long side. Sprinkle remaining parmesan and fetta over the spinach. Roll up firmly from the other long side and push edges together to seal. Place on baking tray and make 2 slices across the top without cutting all of the way through. Brush top with extra buttermilk.
Bake for 40 minutes. A cooked loaf will sound hollow when tapped.
Let stand for 30 minutes before serving.
*Recipe and Pic courtesy of My Brown Paper Packages