SURPRISE!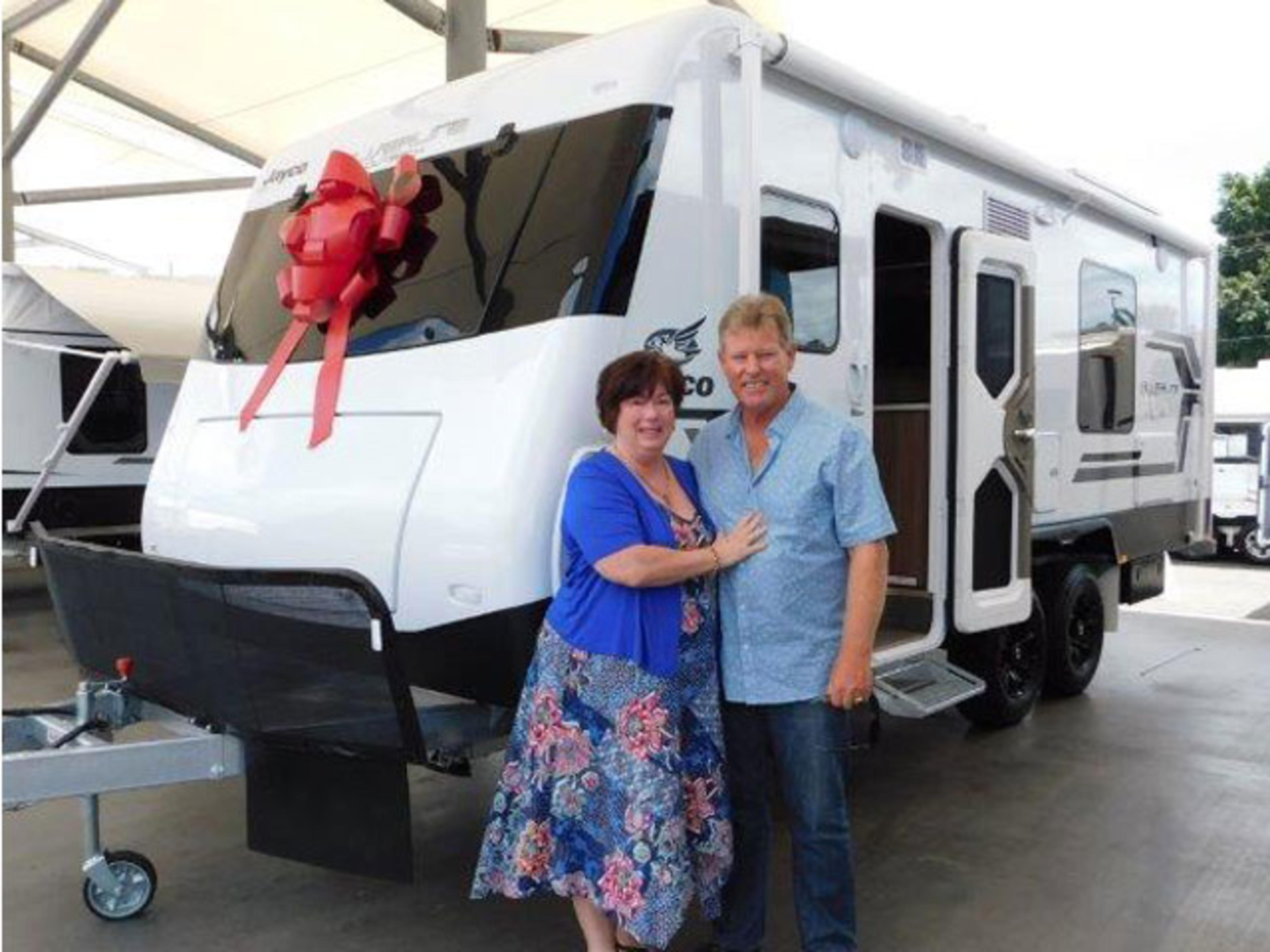 And the husband of the year award goes to……………..a lovely bloke named Geoff.
After bumping into a lady, in the dealership, and having a great chat, she was telling me how they've been looking at caravans for soooooo long and can't decide except, among other things, she knew she wanted a Club Lounge.
Five minutes later she was completely blindsided by her husband when he informed her they were actually here for handover as he had bought her dream caravan, a Silverline, to surprise her on her Birthday. Cue, tears, smiles and squealing especially when he got it right and purchased one with a Club Lounge too.
We wish you many happy and memorable travels Geoff and Michelle.