SWITCH OFF IN CAPE TRIBULATION!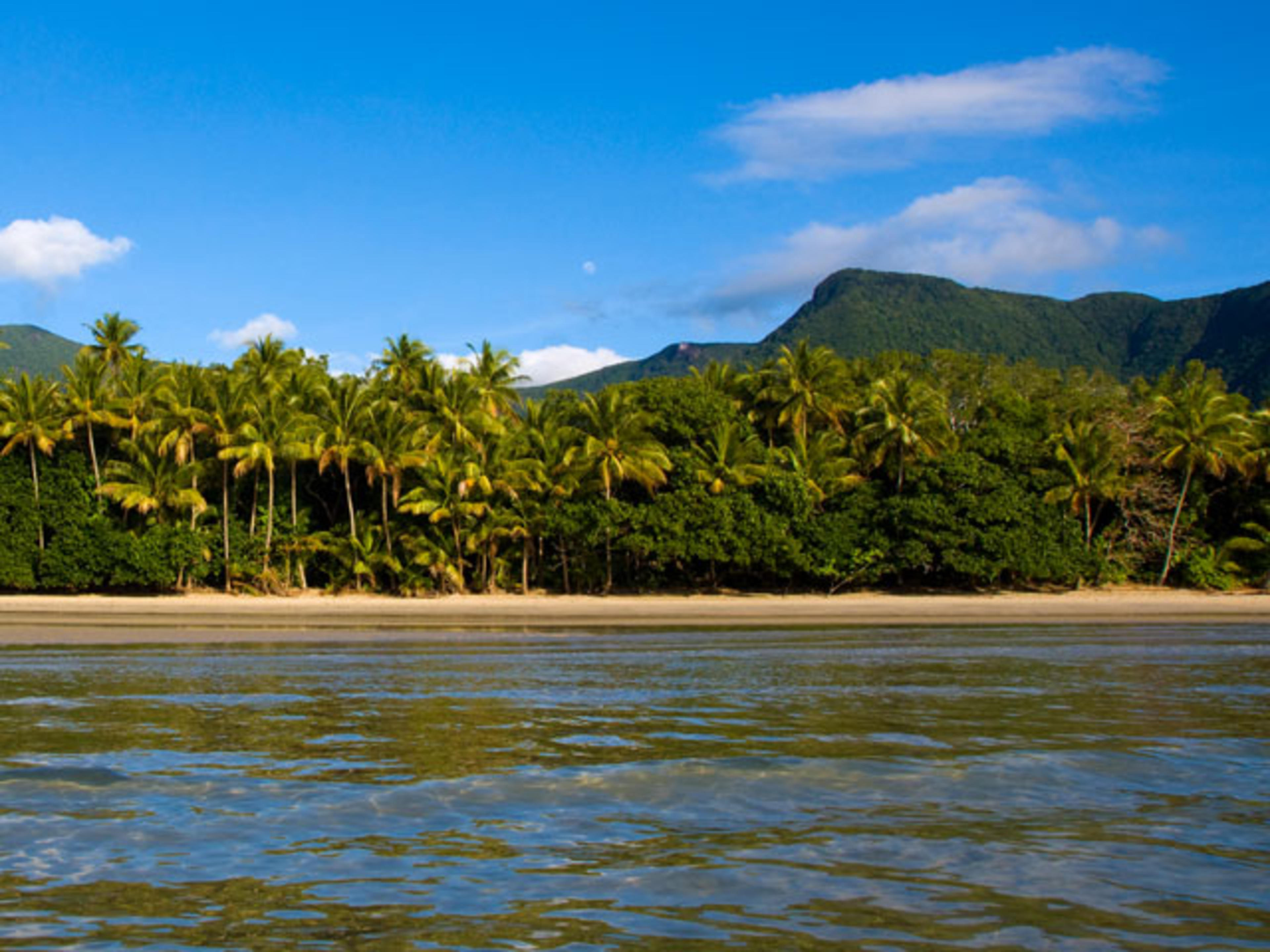 Cape Tribulation plays host to the world's oldest continually surviving rainforest and if you take the time from all the activities available, due to the whopping annual rainfall of up to 4.5 metres, you can just kick back and watch it grow before your very eyes.
For the ultimate in beachfront camping, Cape Tribulation Campground is set in the Daintree Rainforest, just on the other side of those trees in the picture, nestled on the shores of the picturesque Myall Beach and the abundant Great Barrier Reef.
The park itself is vast with free BBQ's, campground shop....complete with woodfired pizza & espresso coffee, two camp kitchens and friendly staff. Cutting the cord to technology is mandatory as there is very little to no reception unless you wander out to the sandbar at low tide to find a bar or two for that important call.
Stroll through the forest and to witness the bustling wildlife, take an adventurous 4WD tour, surf the jungle, swim, fish, kayak or go beach combing. It's all there for the taking for anyone committed enough to get themselves there........ but that's half the fun.