ITINERARY 2 - SCENIC RIM ADVENTURE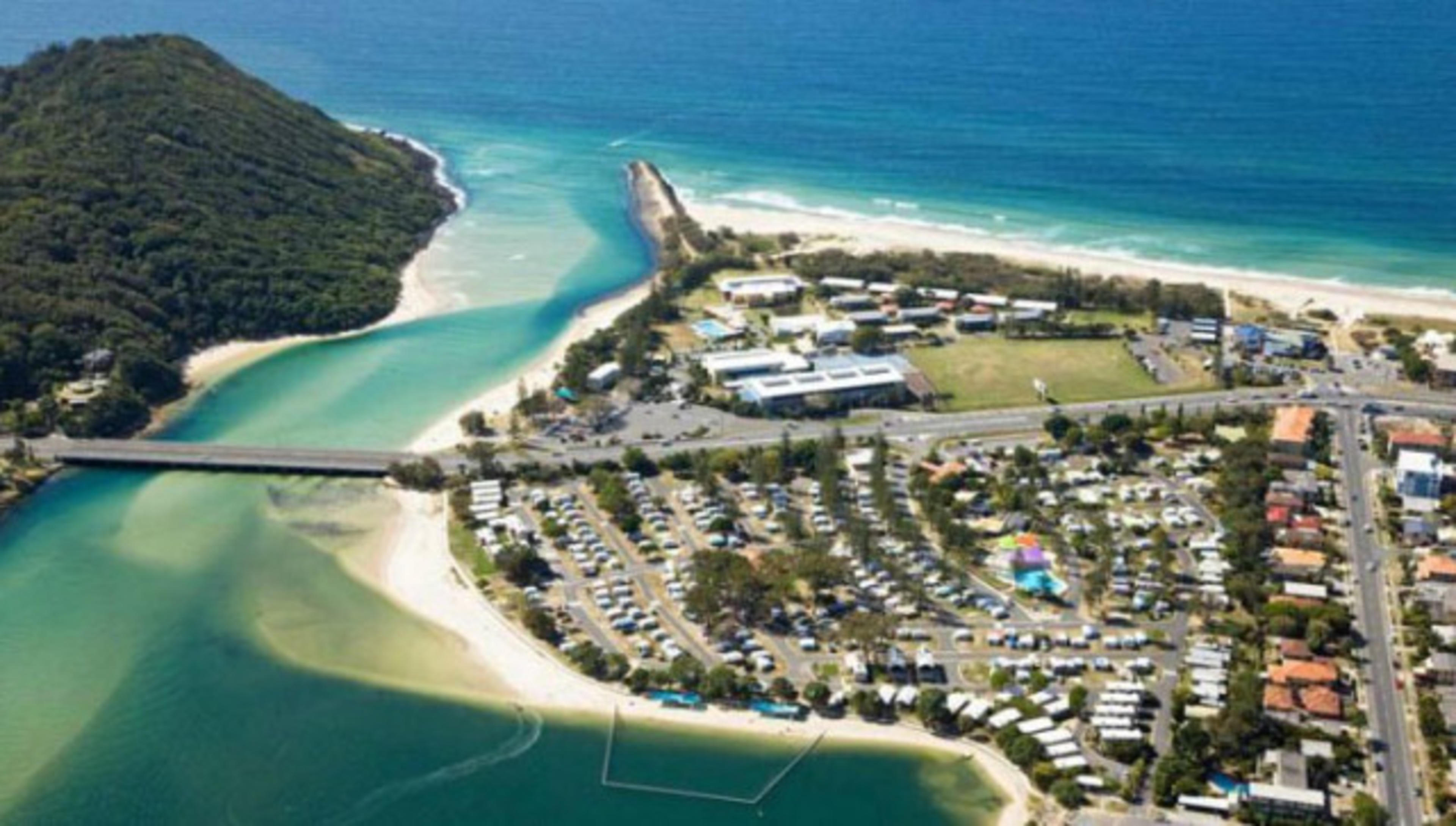 Get the best of both worlds with this three-day itinerary as you explore the winding roads of the Sunshine Coast hinterland before winding down with your toes in the sand in Maroochydore.
Heading off from Brisbane CBD, make your way down the M1 towards the Gold Coast. Heading south-west along Beaudesert Beenleigh Road, it won't be long before the suburbs disappear in your rear vision mirror and are replaced with the lush forest of Tamborine National Park. Spend your first day exploring all that the Tamborine region has to offer, before heading further south via Mudoolun Connection Road, deep in the Scenic Rim towards Lamington National Park. After you've had your fill of ancient rainforests and world heritage-listed sites, continue east out towards the coastline along Beechmont Road and Worongary Road. Watch the sunset on the last day of your long weekend against the backdrop of Tallebudgera Creek — one of the Gold Coast's most treasured gems.
Total Driving Time: 3 hours and 24 minutes
Total Distance: 199 kilometres
Tamborine is home to countless stunning rainforest areas and waterfalls peppered throughout the region — Be sure to check out Cedar Creek Falls.

Feed wild king parrots and rosellas straight from your hand at O'Reilly's Rainforest Retreat.

Take a dip in the inviting waters of Tallebudgera Creek. Protected from the waves, this area is perfect for a dip and is safe for kids to explore.
Pack up your Jayco camper or caravan the night before so you can hit the road nice and early Friday morning. Jet down the M1 towards the Gold Coast, taking the Stapleton exit towards Mount Tambourine. If you're keen for a breaky stop to fuel up, Yatala Pie Shop is just off the highway and is undoubtedly a Brisbane Icon. Once you've wound your way up Tamborine Mountain Road, make your first stop of the day at the spectacular Tamborine Rainforest Skywalk, offering you 270-degree views across the Scenic Rim. The views from the end of the boardwalk really are unparalleled, so don't forget your camera. After scoping out the region from the best vantage point on offer, make your way into the Tamborine township. Pulling into a park here will be easy thanks to Jayco's JTECH 2.0 suspension system that makes even the largest caravan handle like a small camper. Take a walk down the Long Road through the centre of town and take in the eclectic offerings of art galleries, craft and knick-knack stores. If you're working up an appetite, don't miss Granny Mac's Fudge Store and Cafe. Take your pick of over forty varieties of fudge for the perfect sweet treat to fuel the rest of your day. Next up, while you're still in the centre of town, visit the beautiful 27-acre botanic gardens for a leisurely stroll (and to help digest that fudge).
In the afternoon, make the short five-minute drive to Cedar Creek Estate Vineyard for a tipple or two — the Verdelho is incredible — and check out the spectacular Glow Worm cave located on-site. The 25-minute guided tour of the glow worm cave is highly recommended as the sun goes down. After everyone (except the driver) has responsibly sipped their way through the winery offering, it's time to make your way to the first night's destination, Thunderbird Park. After just a 10 minutes drive from the winery and few extra minutes to set up your camper for the night, you'll be settled in and ready to relax again. Thunderbird Park offers both 5x5 for smaller RV's like the JPod or the Camper Trailer and 7x7 powered sites which are perfect for your larger Jayco's like the Expanda or the 2020 Caravan. There's also a recently refurbished camp kitchen and wonderful amenities to make your stay as comfortable as possible.
Rise and shine nice and early to the sound of parrots and rosellas and get a head-start on your second day. Tamborine is home to countless stunning rainforest areas and waterfalls peppered throughout the region, so definitely factor in some more time to explore before heading off to your next destination. Be sure to check out Cedar Creek Falls with its spectacular 15m waterfall and bubbling rock pools. Curtis Falls is another must-see. This waterfall sits at the end of a 1.1-kilometre track, so is easily accessible for everyone. Give your legs a break and make the 50-minute drive from Tamborine to Lamington National Park.
Crystal clear creeks are peppered throughout the national park — there's a walk suitable for all different levels of adventure. With over 130km of gorgeous walking tracks, you'll have a busy day exploring the rainforest. While walking, keep your eyes and ears out for the sounds of the rare Albert's lyrebird. Head into O'Reilley's Rainforest Retreat on the other side of the peak. Don't miss the opportunity to feed the wild King Parrots and Crimson Rosella's straight from your hand. Apart from the price of the bird feed that can be purchased at the gift shop, this activity is completely free and definitely one to keep on your list. Bringing your second day of adventure in the Scenic Rim to a close, pull in to Binna Burra Lodge Rainforest Campsite. Binna Burra Lodge Rainforest Campsite offers both powered and unpowered drive-on sites that are perfect for all kinds of campers and caravans. Your Jayco will feel right at home in these beautiful sites surrounded by lush rainforest. Binna Burra Lodge Rainforest Campsite offers full amenities as well as a range of activities from archery to yoga, kids activities and guided walks.
Sunday — Tallebudgera Creek
Feel free to take a leisurely sleep in on your final day (it is Sunday after all). After two jam-packed days exploring the best the Scenic Rim has to offer, it's time to make your way to the coast. You'll have to head slightly north from Lamington National Park along Beechmont Road, before heading south towards the coast again along Worongary Road. All of your final day activities are walking distance from your next stop, Tallebudgera Creek Tourist Park. Located right next to the creek, there are a wide range of both powered and non-powered caravan sites available, as well as ensuite suites and premium waterfront sites if you're like to really make the most of the coastal location. Make the most of the quick 2-minute set up and head straight to Custard Canteen located just on the other side of the highway. This quaint little cafe is home to the best Portuguese custard tart you'll ever eat, thanks to the puff pastry that's made fresh on-site every day. Pair it with a coffee and you've got yourself the perfect Sunday breakfast.
Spend the rest of your morning exploring through Burleigh Heads National Park, which sits just on the other side of Tellebudgera Creek. Stretching over 27 hectares, the tracks peppered throughout the area will take you through eucalypt forests, pandanus groves and rocky foreshores, with something new around every corner. If you're keen on fishing, be sure to throw a line in at the upper reaches (near the Pacific Motorway bridge and Tallebudgera Connection Road). This area is your best bet for the likes of bream and trevally as well as big whiting.
Finish off your afternoon — and your long-weekend Scenic Rim adventure as a whole — with a swim in the inviting waters of Tallebudgera Creek. Protected from the waves, this area is perfect for a dip and is safe for kids to explore. After a huge three days on the road, relax on your final night and make the most of the sunset from your Jayco at Talledgudgera Creek Tourist Park.